MEDICAL CARE
We know how difficult it can be to move to a new place where you leave behind those health providers whom you are familiar with and you trust.

That is why Go!Native will ensure that from the moment you arrive, you have access to the information regarding the best hospitals, laboratories, clinics, and the most experienced doctors for you and your family. Our close network will also ensure that you are very well taken care of and that you receive the highest priority.

And even for those more specific problems, our Help Line will be by your side to provide you with guidance and support.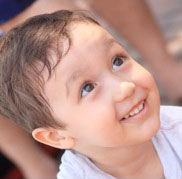 LIFE WITH YOUR KIDS...
If you are embarking on this journey with your children, then Go!Native is the right place to guide you through, and to help your stay to become an enjoyable time for your kids as well.

We have thought about every single detail, and we are here to share them with you.

From the first day you arrive, you will receive extensive information regarding the best playgroups, little gyms, children's parks, amusement centers, courses for the little ones, sports clubs, and so much more. You will see that it has never been so easy to relocate with your kids!
YOUR HEALTH & WELL-BEING
Isn't it simply frustrating to leave your favorite gym, spa, Pilates teacher, golf or tennis club? But you are very lucky that sports and well being is one of the highlights in Turkey, and there are numerous choices from which we are sure that a few will fit your needs.

Go!Native has the network to introduce you to only the best and get you the best deals. We will understand the needs of you and your family, and take you through the options together to find those places that will become your
second home

.

And when you will be in need of even something more special, our Help Line will search, find, book and let you simply enjoy the rest...